Home

/

Vicom : Orolia & VIAVI GPS/GNSS Simulators
| | |
| --- | --- |
| GPS/GNSS Simulation | |
---
In global navigation, ideas can literally change the world.
GPS/GNSS Simulators
So, what is a GPS Simulator? .......read our White Paper to Learn More >
---
GSG-5/6 Series
Scenario-based GNSS Simulators
Orolia's GSG-5 and GSG-6 Series GPS/GNSS satellite simulators are easy to use, scenario-based instruments that combine a powerful, feature-rich platform with industry-leading value and affordability for any requirement for GPS testing.





The GSG series simulators generate the same RF signals that are broadcast by navigation satellites to test any device or system with a GPS receiver.

Several different configurations are available but all are upgradeable to add capability as your needs for GPS testing grows.
Benefits
Powerful and accurate

Lowest cost-of-ownership

Easy-to-configure

Easy-to-operate

Easy-to-connect

Lightweight and portable
---
GSG-8 Series
Advanced GNSS Simulator - Advanced GNSS Simulation, Made Easy
GSG-8 is the newest positioning, navigation, and timing test solution offered through Orolia's GSG family of simulators. It was developed to deliver the highest standard of Global Navigation Satellite System (GNSS) signal testing and sensor simulation performance in an easy to use, upgradable and scalable platform.
| | | |
| --- | --- | --- |
| | | GSG-8 features high-end performance with a 1000 Hz simulation iteration rate, high dynamics, real-time synchronization, and simulation of all-in-view satellite signals. Advanced GNSS jamming and spoofing options allow the creation of benign and threat scenarios required to meet the needs of mission-critical applications. GSG- 8 is ideal for any development or integration project that requires sophisticated simulation capabilities in any simulated environment from any point on earth, and beyond. |
GSG-8 supports multi-constellation, multi-frequency GNSS simulation and advanced threat scenarios, including jamming, spoofing and repeater simulation. Powered by our industry-leading Skydel simulation engine, GSG-8 can be programmed to simulate operations with all current and future GNSS signals. The ability to simulate multiple synchronized trajectories through multiple instances of the Skydel simulation engine allows testing of complex GNSS systems.
---
Skydel Simulation Engine





Orolia's Skydel Simulation Engine offers the best of both worlds: the performance you expect from a top-grade GNSS simulator, coupled with the economy of scale and flexibility of the GPU/SDR architecture.

Packed with a rich feature set including a 1000 Hz simulation iteration rate, remote control from user-defined scripts, and a virtually unlimited number of channels, Skydel offers unmatched flexibility and scalability.

And all of this, packaged in a well-thought-out user interface.
---
Advanced Multi-Simulator Systems

GSG Series GPS simulators are exquisitly synchronized to accurately generate constellations of global navigation satellites, and other signals, through its single multi-channel output, which opens up more opportunity.

The benefit of accurately timed signals is the ability to synchronize several units to construct advanced test systems and pseudolite-like infrastructure.

Multiple RF outputs can be combined to create rich test environments with hundreds of signals.

Create tests for controlled radiation pattern arrays by generating direction-specific signals.

Test resiliency against spoofing scenarios where one unit is simulating live sky and another is attempting a take-over of GPS navigation.

Generate live sky GPS signals to act as an intelligent repeater system for a GPS-denied environment.
Capabilities for Synchronisation
For Advanced Test Systems

Each simulator's high quality crystal oscillator can be synchronized to a common precise 10 MHz reference clock via an external input.

A common trigger pulse synchronizes the start of the test scenarios across multiple units.

For Synchronization to Live Sky

A "Simulate Now" feature synchronizes to the exact date and time by an NTP server, and...

Downloads and uses the same satellite ephemeris data as being broadcast in the GPS message.
GNSS Vulnerability Test System
Understanding the reaction of GPS-based navigation in various spoofing scenarios is the key to hardening the system against spoofing attacks.
The threats to GPS-based navigation systems are ever-increasing. The risk of intentional disruption of GPS signals is moving from simple jamming to a much higher-level of sophistication.

Spoofing— an attempt to deceive by broadcasting false GPS signals — can be devastating, leading to loss of assets or, worse, lives.

While testing the sensitivity to jamming is basic functionality of GPS simulators, measuring the effects of various spoofing scenarios requires a high degree of complexity.

Orolia is at the forefront of testing the vulnerabilities of GPS-based navigation and now offers its capability as a GNSS Vulnerability Test System.
An Intelligent Repeater System
A solution for GPS location of people or assets in indoor/underground environments
An intelligent zone-based GPS repeater system offers a cost-effective positioning solution for GPS-denied locations and in particular road and rail tunnels.

It consists of one Orolia GPS time server with access to an outdoor GPS antenna and a network connection to GPS simulators. In addition to synchronizing the simulator's date/time, the time server also acts an a RINEX server to provide the data about live constellation. Any number of GPS simulators are set to generate signals corresponding to a fixed known location so GPS devices continue to provide a position fix when cross live sky to GPS-denied boundaries.7
---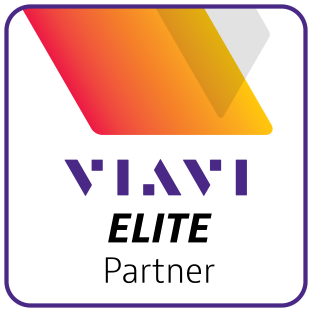 GPSG-1000 Portable Satellite Simulator
| | |
| --- | --- |
| | The GPSG-1000 GPS/Galileo Portable Positional Simulator is part of VIAVI's outstanding line of flightline test equipment. The GPSG-1000 is a low cost, multi-channel, WAAS capable satellite simulator that can be used in production, maintenance or installation testing. |