Home

/

Associated Research - Vicom's electrical safety partner

About Associated Research
"Safety Is Our Only Focus®"
Associated Research builds relationships with manufacturers around the globe who trust their products and expertise in electrical safety compliance testing to protect their employees and customers from the dangers of electricity.
Since 1936 Associated Research has been providing test and measurement solutions for the electrical safety compliance industry. Our commitment to quality, innovation, and customer service has helped shape the industry.
Throughout the years, we have been on the leading edge with product innovation and design. This began early on in our history with the introduction of the Vibrotest, the first battery operated Megohmmeter in the United States. Shortly thereafter, we developed the AC Hypot, our very first Hipot Tester. Hipot testing soon became the strength of our company as we continued to innovate and shape the marketplace.
Solutions
Hipot Testing
Our Hipot Testers, Dielectric Withstand Testers, Flash Testers, and Megger Testers allow you to test the safety and quality of your products before they are shipped.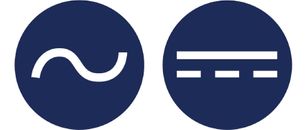 Ground Bond Testing
Our Ground Bond Testers provide the high current levels needed to ensure the earth ground conductor of a product can handle any fault. Our Earth Ground Tester offers 40 Amps of AC and DC current in one instrument.

Leakage Current
Our Leakage Current Testers measure the current that flows on the surface of your device under test, to help you better understand the quality of your device's insulation barrier.

Insulation Resistance
Our Insulation Resistance Testers allow you to quality control your device under test and help you to ensure all design specifications are met.

Products
For further information, Contact Us at Vicom and speak to one of our technical specialists or go to www.arisafety.com